Discover re-set.
Imagined for you and your team, the re-set wellbeing cards blend the expertise of corporate wellbeing, desk yoga, mindfulness, and the simplicity of beautiful design, in an all-in-1 product that never leaves your desk.
relax, check on yourself, improve your health and office life, directly at the desk
Did you know? In only 2 years, our re-set wellbeing cards have traveled to offices from the USA to Singapore, including Peru and Vietnam. They are also available in handpicked design stores and shops in Zürich and in Italy!
IT'S THE PERFECT CORPORATE GIFT FOR YOUR TEAM (BULK ORDERS)
–
AVAILABLE IN 3 LANGUAGES (ENGLISH, GERMAN, ITALIAN)
–
PERSONALISE YOUR DECK WITH YOUR COMPANY LOGO
–
EXERCISE VIDEOS WITH REAL-TIME INSTRUCTIONS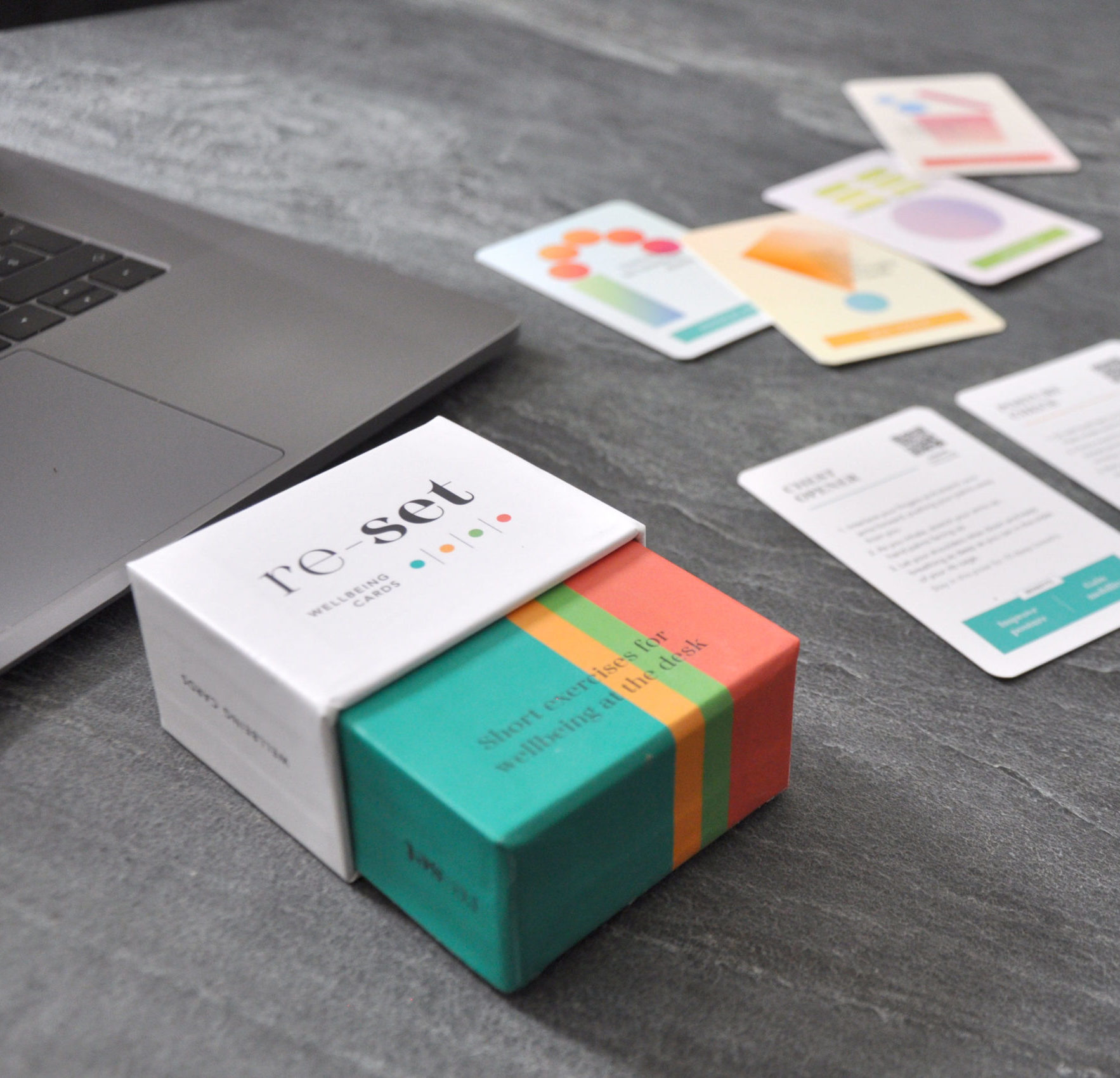 "I hope these beautiful card sets will be able to provide some people with a bit of fresh energy during these indeed weird times… My box is on my desk always."
— Isabelle S., Shake Up the Workplace