With curated bite-sized exercises, beautiful design and simple methods, you can feel better while you work and go about your life.
With your re-set wellbeing cards, you get more than 50 simple, short and accessible exercises and guided videos to help you relax, check on yourself regularly, improve your health and office life while sitting at your desk.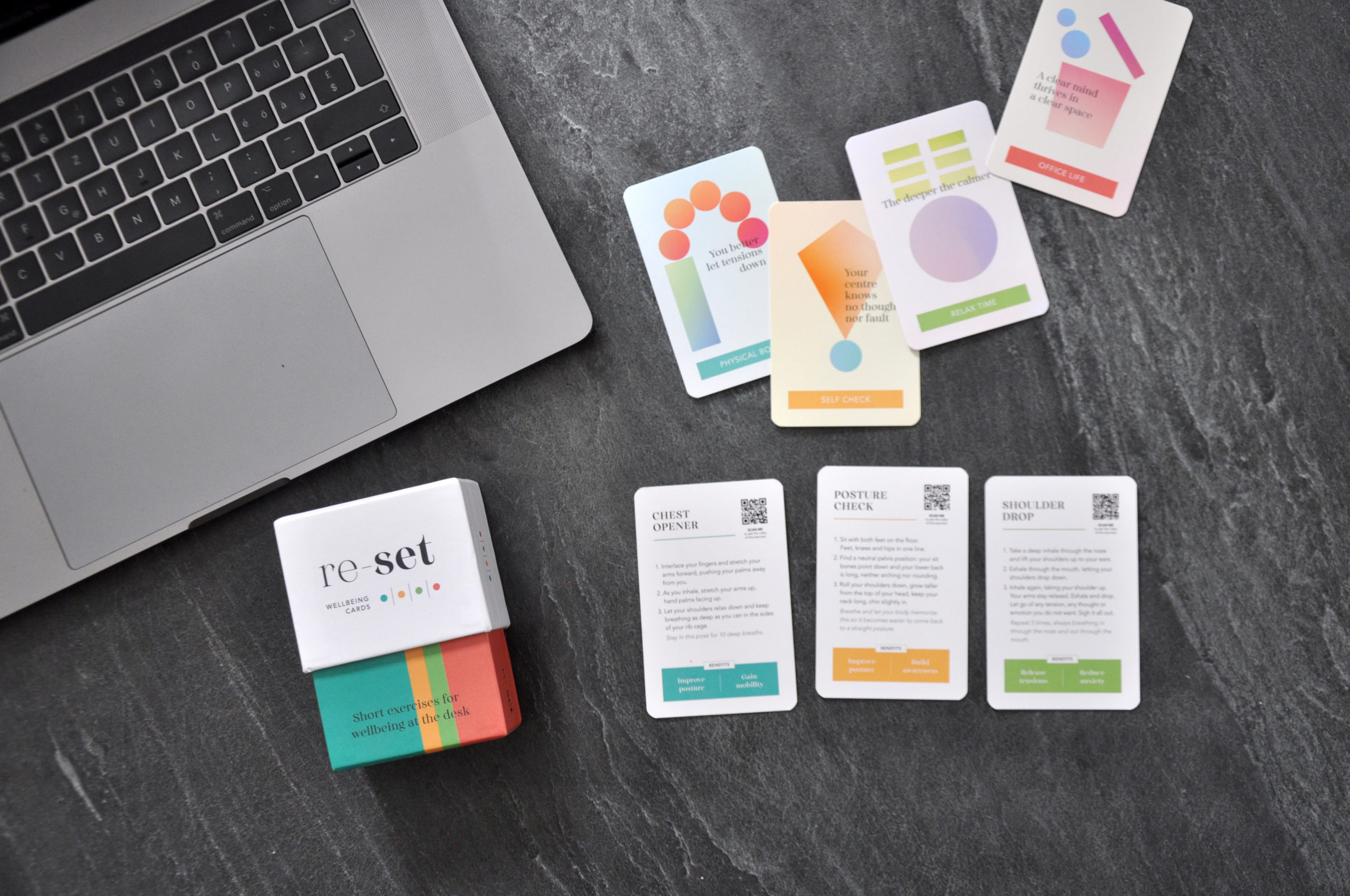 Include more breaks in your day, starting today!
What our clients are saying
"It is such a wonderful and inspiring idea. With the exercises at the desk that help me focus. It is so creative and I like it very very much."
"The best! Reminding us to take care of ourselves even during stressful times."
"I love the beautiful cards, there is so much thinking and attention to detail that went into it, wow!"